Junior All Whites Survive Perfect Storm
October 28th, 2009 | by: Craig |

View Comments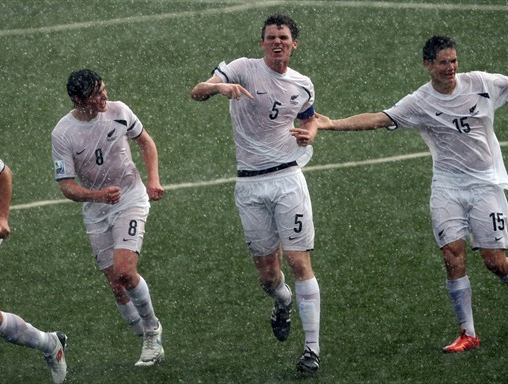 The New Zealand side took one small step towards the next round at the FIFA U-17 World Cup in Nigeria, weathering a relentless storm of shots from the Burkina Faso side and a downpour or torrential rain that stopped play for over 100 minutes, to cling to a 1-all draw this morning (NZ Time).
The Africans had it all their own way in the first half, raining down shot after shot on the desperate Junior All Whites defence, Victor Nikiema scoring for Burkina Faso after just 12 minutes with a thunderous shot past the NZ goalkeeper.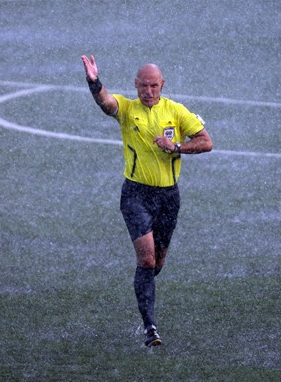 While the Burkina Faso side were like a tornado roaring up and down the pitch, the Kiwis could muster little more than a zephyr of resistance in the first half, and were lucky to only be down by 1 at the break. However, like a ray of sun shining through the clouds, the NZ side clawed thier way back in the second half courtesy of captain Gordon Murie's lightening like header (that was also the sides only shot on goal for the whole match) off a Zane Sole free kick.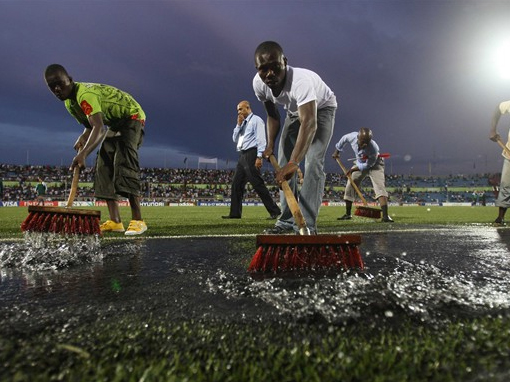 Not long after that goal the sides were forced from the field as a massive downpour had flooded the ground making the ball virtually unplayable. When they returned 100+ minutes later the game more or less descended into farce, with both sides struggling to stay on their feet in the atrocious conditions. Burkina Faso had their chances to seal the victory but the Junior All Whites bravely held them out like sandbags against rising flood waters.
The draw lifts the NZ side to second in their group on 2 points, and they only need to beat Turkey in their final match to be assured of a spot in the next round…
How hard can that be?
Subscribe

New Zealand World Cup Team Blog RSS Feed

Share
blog comments powered by Disqus