Auckland City FC Shock Al Ahli In FIFA Club World Cup
December 9th, 2009 | by: Craig |

View Comments
Underestimate a Kiwi side at your own peril. – Thats the message Italy, Slovakia and Paraguay should take from this mornings couragous 2-0 win by Auckland City FC over Al Ahli in the Club World Cup.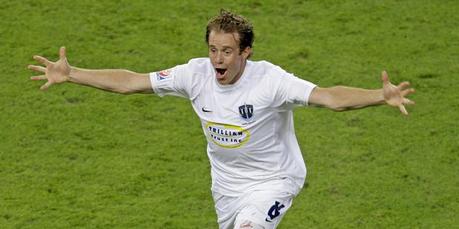 Adam Dickinson scored a relatively simple goal just before half time that could in part be attributed to lazy and lackluster defence from the Al Ahli defenders to put the Kiwi side up 1-0. Then in the 67th minute Chad Coombes scored a goal that would be the envy of any big money Premier League star, to seal the win and set up a quarter final match against the Mexican champions Atlante on Saturday night (NZ Time).
The win – the first by a New Zealand side at this competition, caps a great year for New Zealand Football, with the U17 mens team making the second round of the U17 World Cup in Nigeria, the All Whites qualifying for the World Cup after beating Bahrain in front of a record crowd in Wellington and the Phoenix… okay, but the other two things were REALLY good.
——————————————–



Follow nz.worldcupblog.org on Facebook!
———————————————
Subscribe

New Zealand World Cup Team Blog RSS Feed

Share
blog comments powered by Disqus