Contemplating A Roman Holiday
June 18th, 2010 | by: ChrisS |

Comments Off
Synchronicity is so rad, dude. A couple of days before the all whites achieved their draw with Slovakia I watched Roman Holiday with my kids. I thought my daughter especially would like the story, setting and Audrey Hepburn (actually only my son ended up sticking around to the finale). Thought no more of it, until in thinking on an interesting angle to the aftermath of this history-making tie and the build-up to the new "biggest match ever" with cup holders Italy, I came across several articles and cartoons commenting on Australian misery in the wake of their drubbing by Germany and New Zealand's joyful success in the first round. I wanted to re-familiarize myself with the definition of Schadenfreude to see how well it would apply to Kiwi attitudes towards this turn of events (Australians are certainly showing a level of envy revealing New Zealand as their nemesis). Lo and behold, what should I find listed in the English equivalents section of the Wikipedia definition?
The expression "Roman Holiday" was used in a Lord Byron poem to as a metaphor for the butchering of a gladiator for an audiences enjoyment. I now had my "duh" moment and saw the double meaning in the film's title. I also saw the potential meaning in the upcoming match with Italy. Who will be that gladiator? Will it be Italy itself? Many are clamoring for their downfall, considering them with France to make a villainous pair in the World Cup universe, each blaming the other for thuggery and cynical play while resorting to it themselves early and often. Schadenfreude was certainly felt earlier today with France's defeat in rather humiliating fashion to Mexico. But also in the definition was an exerpt from the Book of Proverbs, to which all those gloating, (especially Kiwis) should take heed…
"Rejoice not when thine enemy falleth, and let not thine heart be glad when he stumbleth:Lest the LORD see it, and it displease him, and he turn away his wrath from him."
The All Whites don't want any God's wrath, karma, bad vibes or going-around-coming-around being taken away from the holders. For they ARE their nemesis.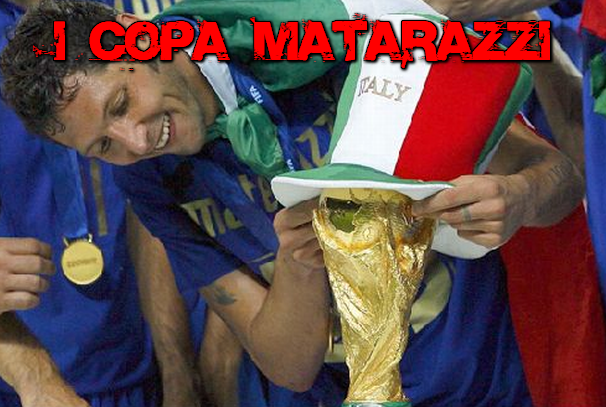 Subscribe

New Zealand World Cup Team Blog RSS Feed

Share
Comments are closed